Much of what we do is only possible because of the support of our sponsors.
We encourage our members (and all others) to support the businesses that support our club.

A1 Automotive & Smog
A1Somg.com
441 W. Valley Blvd.
Alhambra, CA 91803
(626) 537-4811
8803 E. Las Tunas Dr.
San Gabriel, CA 91776
(626) 286-8277
Repairs, Maintenance Work, Smog and Track Prep, A1 can do it all. As a fellow Lotus owner and member of our club, Harry is well known in the Lotus community for his high quality work.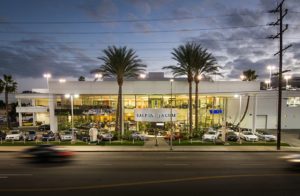 Galpin Lotus
GalpinLotus.com
15500 Roscoe Blvd
Van Nuys, CA 91406
(800) 319-0297 Sales
(800) 891-6772 Service
A great supporter of our club, Galpin is the THE DEALERSHIP in all of Southern CA. And if you're looking for something a little more family friendly to keep your Lotus company in the garage, the Galpin auto group can help you with any one of their 12 brands and their world famous specialty aftermarket shop, Galpin Auto Sports.




Prymr
Prymr.io
Connect one-on-one with certified performance driving instructors. If you really want to take your driving to the next level, there's no substitute for personal, in car instruction. With Prymr, you can find events and book instructors to meet your specific needs as a driver.

We're always happy to speak with interested potential sponsors and can work within any budget. Please feel free to use our contact form to reach out.
Or, if you've got some cash burning a hole in your pocket, just become a sponsor right now!