Jared Northrop
Founding Member – President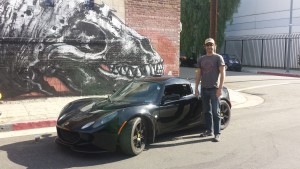 Entrepreneur. Traveller. Foodie. Backpacker. Track Enthusiast.
A proclivity for all things lightness.
Enjoy loft-living downtown LA.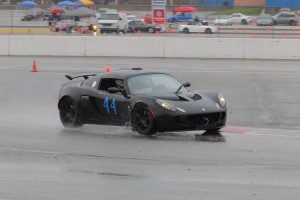 I'll never forget my first Lotus encounter, one that would draw me in forever.
The year was 2000, lumbering down the Italian Autostrada in an anemic Peugeot on my honeymoon. Out of nowhere a Lotus Elise swept by at about 200 km/H…I turned to my wife and said, "I don't know when, but I will own that car one day". It was the most beautiful thing I had ever seen…besides my new bride of course.Whether its out on the track or driving to an out-of-the way dining experience, I look forward to connecting with fellow enthusiasts in the Lotus Club of Southern California!
Founding Member – Director of Passenger Media
Zombie Killer, Mega Geek, Lotus Passenger
Raised in Muscle Car USA (Cincy, OH) I grew up around cars, and as my father's only "son" (he had 3 girls) I was taught early on about cars and how to fix them yourself. We used to go to all the classic car shows, check out the rebuilt Hot Rods, and was given an early love for the '67 Mustang. My father's only rule for getting your driver's license was, "You have to learn and pass your test in a manual." So to say I love cars is pretty accurate.
I didn't come to meet my first Lotus until mid 2015 when I met the passenger seat of a tracked out 2008 Lotus Exige. 5 point harnesses, bucket seats that are a feat to get into with heels and skirt, Phantom Black… (if this sounds like founder Phillip's car, then you'd be right). On an early date with Phillip he brought out what he dubbed as his new toy, and I happily buckled up as we went for a canyon drive. Since moving to LA I've found a drop in the number of people who can drive a stick shift, and this guy, well he knew how to shift smooth and hit each corner with enough force to slam me around in the harness. It was a blast!!!
When the club started I intended to sit back and let the boys play, but quickly became an involved, dare I say, Active Passenger. The world of Lotus is just so fun, and I've done a lot of research on the brand, history and enjoy it when fellow members talk shop. I don't have a Lotus, and one day I'll make Lotus money, but until then I'm content with strapping in tight and holding on for dear life.
---
Mark "Zen Dude"
Founding Member – Director of Zen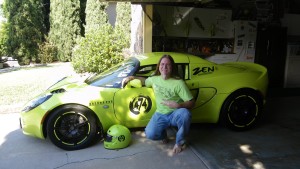 Hi! …I'm Mark, aka … The Zen Dude.
I bought my 2007 KG Lotus Elise in January 2008 brand new at Beverly Hills Lotus, and believe it or not, just two months prior to buying it I didn't even know what a Lotus was. My background is actually motorcycles and monster off-road vehicles, but sometime in October 2007 I was driving down the 2 freeway heading toward Glendale and I saw a unique car ahead of me. I was like "WHAT IS THAT!!!???" It was quite a bit ahead of me and as I attempted to catch up it pulled off the freeway and I lost sight of it.
A month later, at the end of November at the LA Car Show I found out what it was. An Exige. Holy crap I fell in love with Lotus at that moment : ) Immediately after that I found the Lotus forum and started reading. Then my search began. I set my sights on a Chrome Orange Elise until I found out about Krypton Green. This was going to be my company car so I wanted it to pop!! In early January I saw a KG Elise in the duPont Registry, and then discovered that it was at Beverly Hills Lotus. I had never seen an Elise up close other than at the LA Car show, and had never ridden or driven one. But I didn't have to. It was the sexiest, rawest, sportiest car I'd ever seen… and I wanted one. Friday evening (just in case ; ) I filled out an application to purchase the car at Beverly Hills Lotus (without my wife knowing), and Saturday morning on the 12th of January, I woke up and drove down there to check out this car. Holy crap!!! …to cut to the chase … I bought it that day.


Within a month, I hadn't even made a car payment yet, and I was on the track at Buttonwillow for a private track day … twelve cars – twelve instructors. Then it was Streets of Willow, followed by the Lotus 2-day school in Pahrump, NV at Spring Mountain…and it continued from there. The car is more or less the stock Sport pack, with Pagid Blacks, Motul Brake Fluid, a Stage 2 exhaust, Exige-style side scoops, and a new aluminum BWR radiator. It's always been my daily driver, and I put 30,000 miles on it the first year. I have over 110,000 miles on it right now and can't bear to drive anything else. And why would I?
– The Zen Dude
---
Carlos Martinez
Founding Member – Head Finance Dude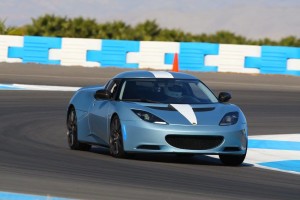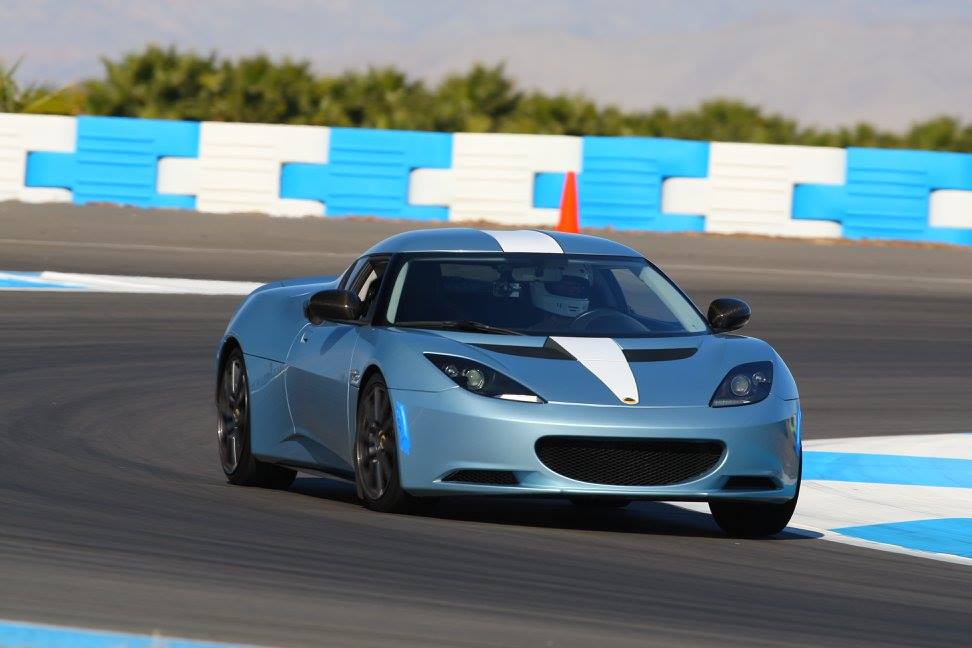 2011 Evora Hyper Fast Liquid Blue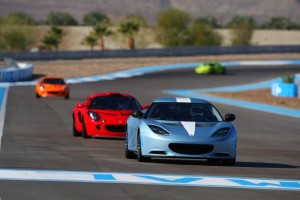 It started in 2005, Lotus rolled out the Elise, and I really wanted one, until I drove it. I quickly realized it wouldn't work as a daily driver for me, but it planted the mid-engine handling seed. After several other sports cars, in 2011 I started working on a few deals and finally found the perfect match at Boardwalk Lotus in the Bay area. So, on a Saturday shortly after the deal was struck, I jumped on a plane from So Cal to Nor Cal to go pick it up. The drive home broke the car in, and life has only been better since.
The car gets driven every day, tracked 2-3 times a year, and for everyone that keeps saying the clutch is only good for 20k miles, I'm happy to report that they would be dead wrong! I am well beyond 61K and counting. Of course, this bio wouldn't be complete without a gratuitous pic of the F1 simulator and yours truly (and my better half, at Monterrey Car Week no less!).
---
Mathew Kaplan
Founding Member – Website Pit Crew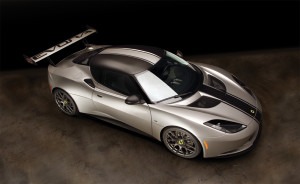 When I first had the opportunity to own a car like this, I was pretty sure I would end up in a Cayman S. I would never have considered myself a Porsche fanboy, but after participating in a charity event which had me in a Panamera for two straight weeks (like, literally in the car unless I was in the bathroom, eating, or sleeping – not that those things didn't also occur in the car) I felt a special bond with the brand – or at least I thought I did.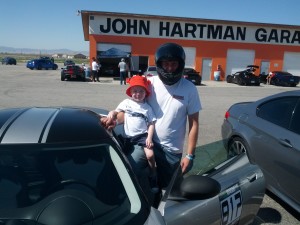 I was in the neighborhood of a Lotus dealer and was convincing myself that it wasn't worth stopping. Obviously, I'm not very convincing because I stopped, and as soon as I came around the corner and saw the car, my thoughts were no longer faithful to the Porsche. The dealer was loading cars up for the LA Auto Show, so I agreed to put a test drive off for a week or two.
As you can imagine, the test drive went well, but I don't even know if it mattered. From the moment I first saw the car, the idea that it could be mine began overwhelming me. After only a few days, anything else I used to love would barely even turn my head.
Even after three years of near daily driver service, I still get excited every time I walk into the garage and see the Evora.
---
Filipp Aledort
Founding Member
It started back in 2009 when I first got into cars. The Lotus Exige/Elise had been on my radar but not in my price range. So my first buy was a Pontiac Solstice GXP. Two years later I got the car itch again and moved into a BMW 135i. It was a great car but I really wanted to learn manual and needed to get a car that was plausible to daily for work. That led me to the BMW E46 M3. A year after the M3, I made room for a second car to serve as my daily and got that familiar itch again.
The Exige was back on my radar, and now in my price range. After some research I found a Phantom Black 2008 Exige in San Fran. Having told my self I'd never buy a black car again, I contacted the seller as everything else about the car out weighed the color. After I arrived I found out the seller was having second thoughts, so he asked me if I was really going to buy the car. I told him, "I didn't buy a return ticket." I drove it back to LA and the only thing I'm really thinking of doing now…is vinyl wrapping it in something other than black.